Now, I'm not going to pretend that I understand what all the funny chemicals in skincare are and what they do, but I thought I would write a little post about the products I use on a daily or weekly basis. I won't lie, my skin used to be awful, to the point where it affected my self esteem and I couldn't leave the house without a full face of make up! With a combination of what I feel is down to the pill and the products I'm using, my skin has cleared right up and I finally feel comfortable in little to no make up.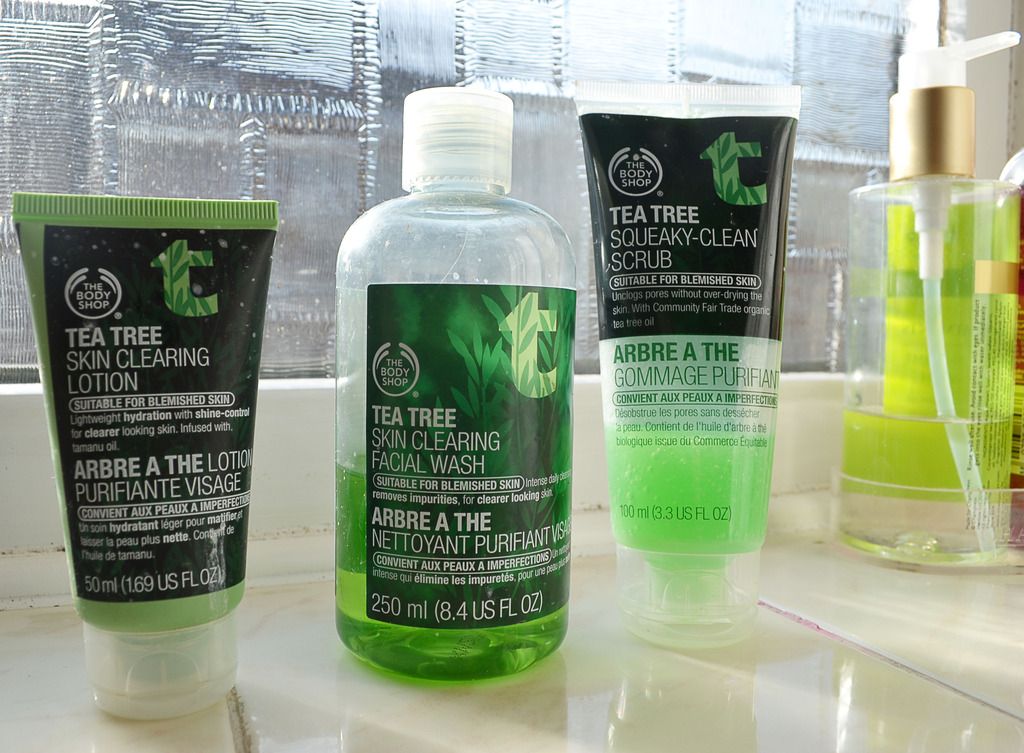 It's no secret that The Body Shop are one of the best brands out there for affordable skincare at the moment. They have numerous ranges out right now suited for any and every skin type. For me, the Tea Tree range stood out but I was a bit iffy about giving it a go. Having used many products containing tea tree in the past, they hadn't really made any difference to my skin so you can see why I was hesitant. I decided to buy the minis initially as I can be quite careful with my money when it comes to purchasing skincare, but two weeks later I was back in the shop buying the full sized products!
This range is brilliant, I feel like I have finally found a skincare routine that works for me. On days where I am having a particularly sensitive skin day, I can feel the cooling effects of the tea tree working instantly and calming the redness in my skin. I no longer suffer with severe breakouts and only have the occasional one or two when it's that time of the month.
So far, I have only tried the products from this range pictured above, but I am desperate to try the rest and maybe even branch out into some of their different ranges!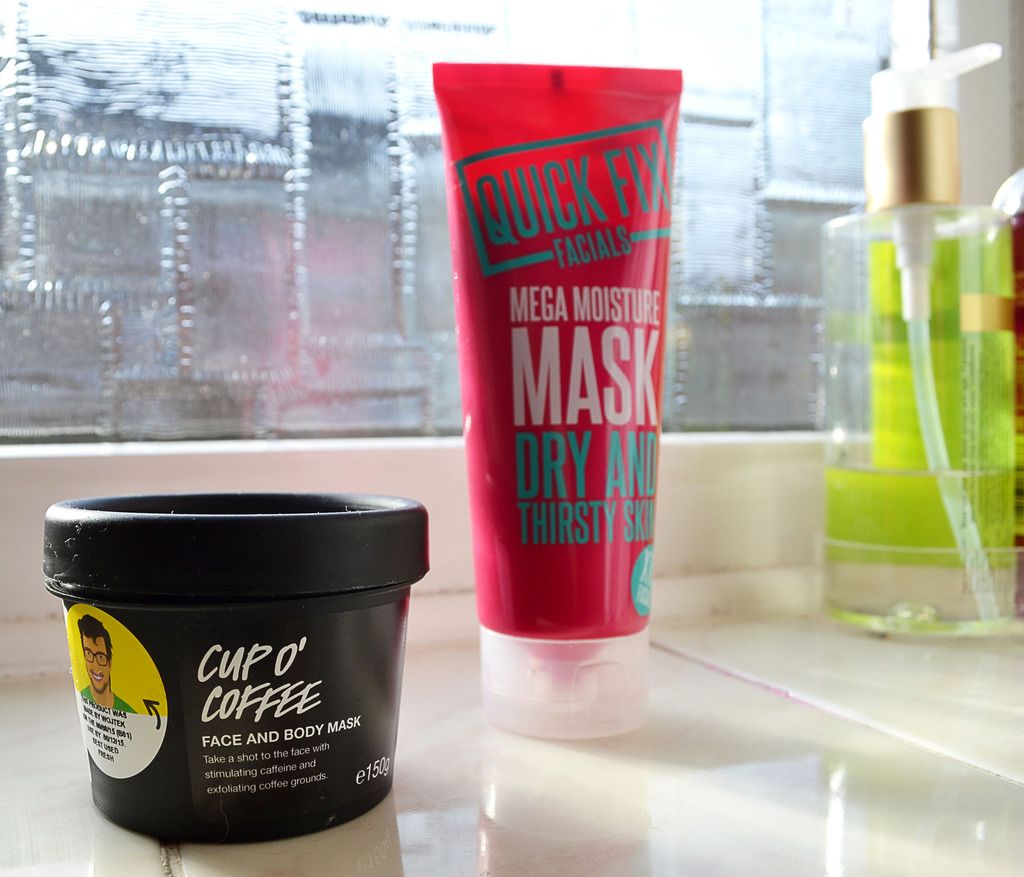 Facemasks are the ultimate pamper treatment, so it's fair to say that I have tried quite a few a lot. I spent many hours scrolling through reviews and blog posts when I noticed that Lush skincare is definitely a hit! Well, they certainly live up to their hype (but I mean, what do they sell that isn't great?!).
The 'Cup O' Coffee' mask is described as an exfoliating mask, so brilliant for any skin type really! It smells good enough to eat (but don't eat it). I have used quite a few of Lush's face masks and I have found that after using them, my skin is instantly clearer and the redness has been calmed down a lot. I'm going to put this down to the fact that all Lush products are made with completely natural ingredients, great for anyone who suffers with sensitive skin!
Although some people may be put off by the size of the product in comparison for the price, you really do get what you pay for. The tubs may look small, but the face masks will last you for months! I personally don't pay attention to the use by dates and have used them way past, no problems here.
I was intrigued by Quick Fix Facials' new range of facemasks after reading a wonderful review of them by my friend Karan, which can be found here. I opted for the 'Mega Moisture Mask' which is for dry skin as the name suggests. I always use this mask if I can feel my skin is becoming a bit dry or tight and it has done wonders for those annoying dry patches.
All I can say about this product really is it does what it says, it puts the moisture back in my skin and it has never felt cleaner since using this mask. If you're looking for an affordable face mask, get yourself down to Boots ASAP and try them out.
What are your skincare essentials? I'm always on the look out for new products!