October is turning out to be a wonderful month and part of my reasons for that is because I finally did it! I finally subscribed to The Melt Crowd!
Flamingo Candles are a company that I have been following for quite some time now, ever since I discovered their range of yummy scents approximately 12 months ago. Then they did the inevitable, they created a unique subscription box pleasing the hearts of candle lovers everywhere!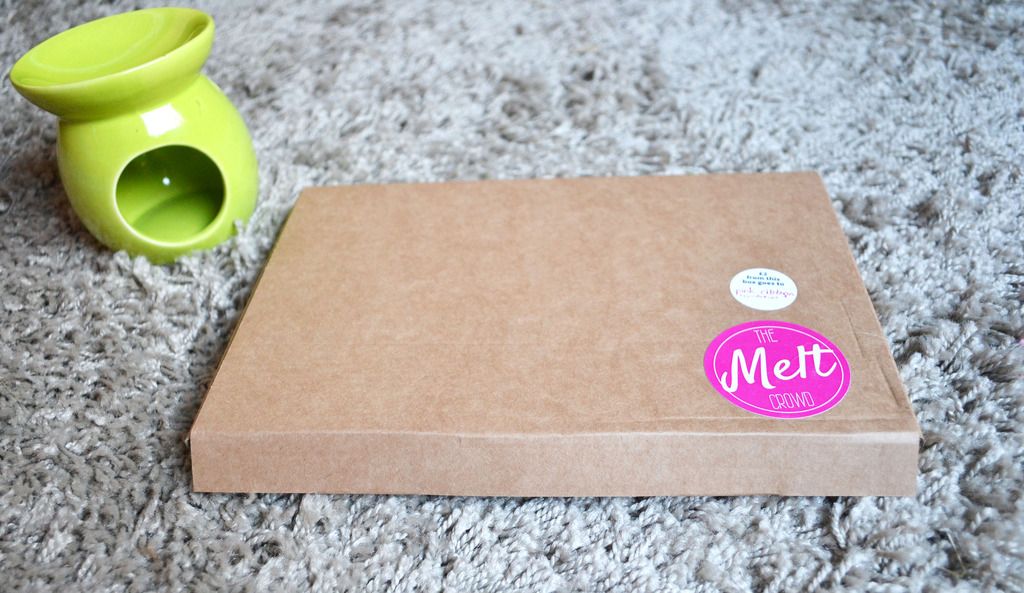 I'm sure most of you have heard of The Melt Crowd, but if you haven't, here's my summary of it. For £10 each month (that's including P+P, amazing right?) you will receive 8 full sized scent melts and your first month includes a free wax burner, HOW GREAT! I've even received a 20% discount code that I can use on next month's box. We all love a bargain, don't we? Ok, I am fully aware that I am beginning to sound like one of those annoying sofa salespeople from the TV, back to sounding like me I go.
Now, I am the fussiest person when it comes to scents, I don't know if I have an extra sensitive sense of smell or what, but I will be 100% honest if I dislike the smell of something. Bearing that in mind, I can safely say I love every scent in this month's box! The scents in the October box are a mixture of fresh, sweet and spicy but none are too overpowering which is always a winner, nobody likes a scent induced headache.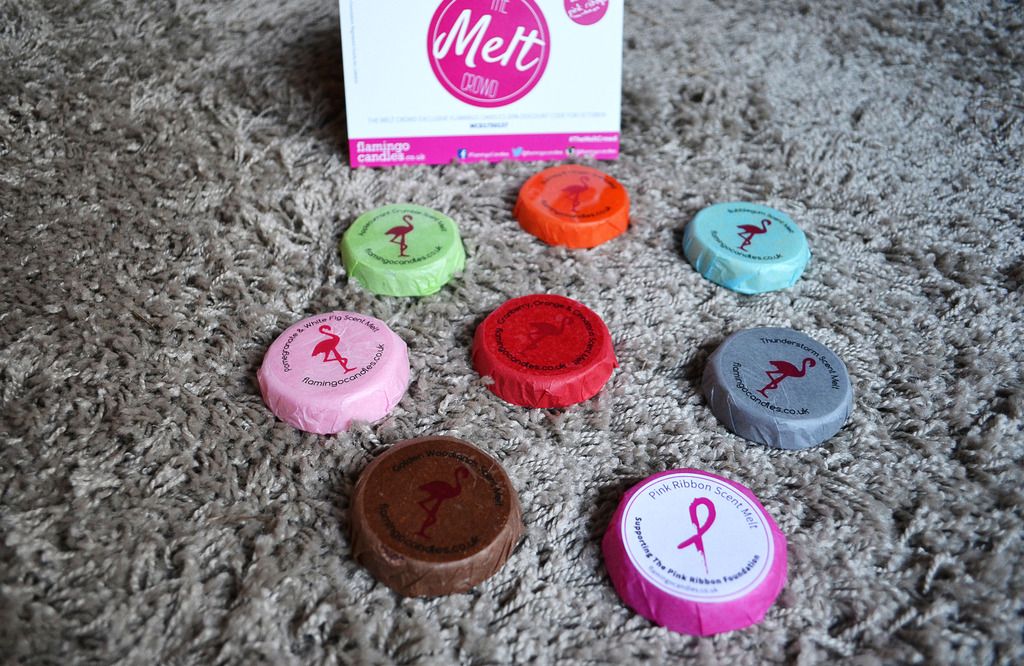 This month's scents included: Pomegranate & White Fig, Nutmeg & Ginger, Applecurrant Crumble (one of my favourites), Bubblegum (another favourite), Cranberry, Orange & Cinnamon, Golden Woodlands, Thunderstorm and last but not least, their exclusive 'Pink Ribbon' scent that was created in honour of The Pink Ribbon Foundation.
£2 from every October box goes to The Pink Ribbon Foundation which supports breast cancer, a very important cause indeed.
What are your thoughts on subscription boxes? Does this one appeal to you?