Aren't they just the most gorgeous bouquet of flowers you've ever seen? Well, get comfy because I'm here to tell you all about them!
You guys know how much I love Autumn, so when the wonderful team over at Appleyard London got in contact with me to review a bouquet from their Autumn range, I was ecstatic! Now, I won't lie, I'm more of a cacti and succulent girl, but these flowers were too beautiful to resist, the colours caught my eye right away. Even better, you can get the flowers delivered right to your door.
I opted for the beautiful 'Rose Envy' bouquet which consisted of a variety of roses, red berries and blue veronica. I have to say my favourite part of the bouquet is the deep red roses, they are such a gorgeous colour... but the bouquet itself is enough to bright up any room! Not to mention, they smell incredible.
Each bouquet comes delicately wrapped and delivered in a box to ensure the flowers stay in one piece, always a bonus!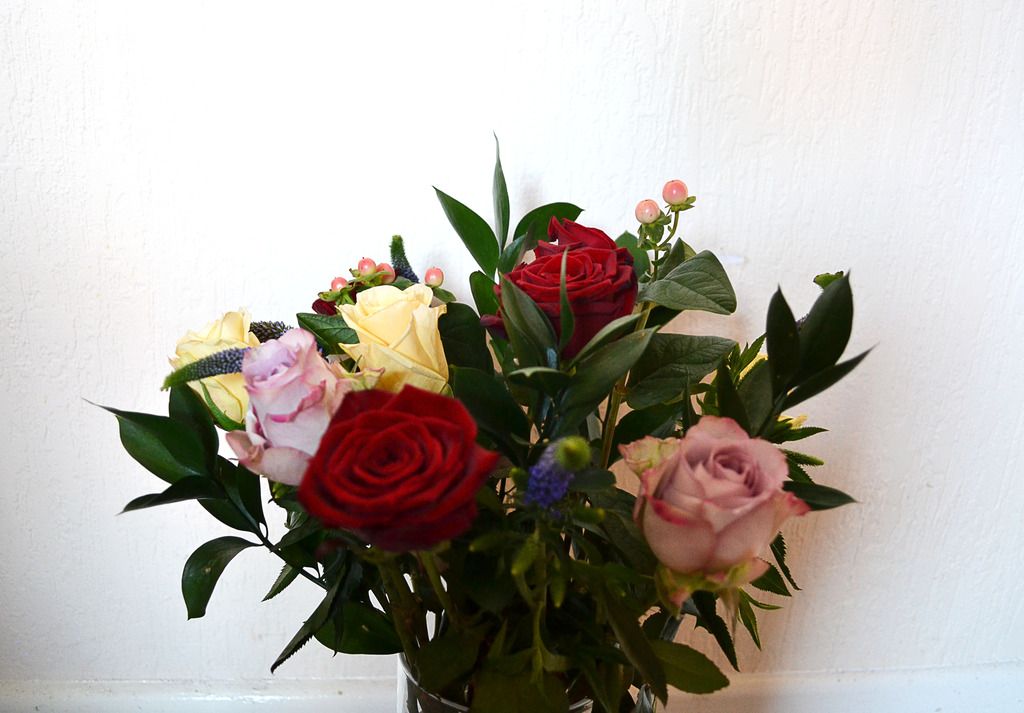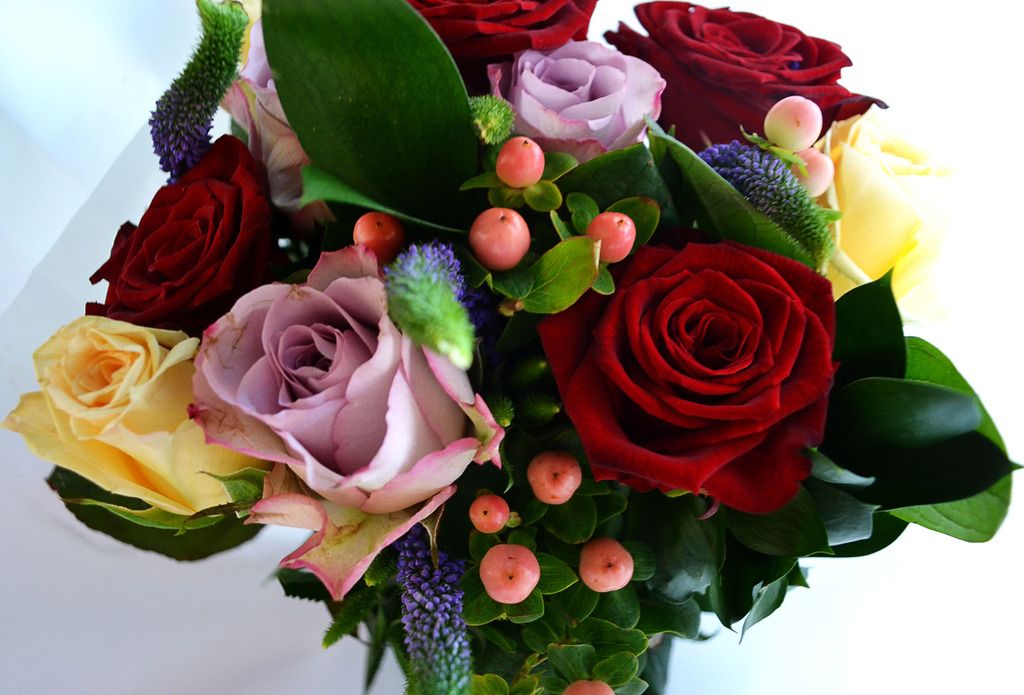 As November looms, we all tend to get a bit bogged down by Christmas shopping (it's one of the most stressful experiences anyone has to go through, agreed?). But if you're like me and enjoy doing your Christmas shopping online, then I want to let you know that Appleyard London will be stocking their range of Christmas flowers very soon... wait, there's more! They also do Christmas hampers!
If you're stuck on what to get a family member for Christmas then be sure to have a peek at Appleyard London. Besides flowers and hampers, they also sell wine and jewellery... every girl's dream, right?! I would wholeheartedly recommend this company to anyone, particularly for special occasions.
Appleyard London have very kindly given me a discount code for 33% off all luxury bouquets, excluding the 'flowers by post' range. Simply enter 'BLOG33' at the checkout to receive your discount!
*This post contains gifted items, all opinions are my own.