For today's post I wanted to try something slightly different, a morning routine, as you can probably tell from the title!
Having seen quite a few of these videos floating around Youtube I wanted to give it a go and try to incorporate my morning routine into a blog post... Somehow. So here it is, my only non-Christmassy post of Blogmas!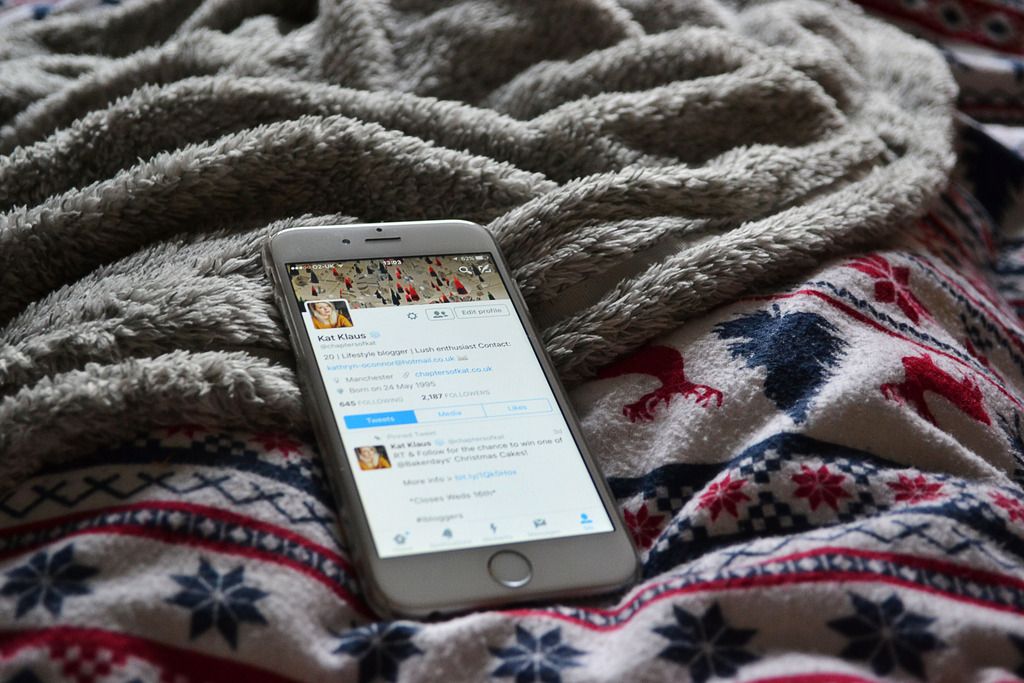 I usually wake up at 9am(ish) and check social media for a very long time, you know how it is. Forever scrolling through every app until I'm ready to leave my nice, cosy bed and step into the freezing temperatures of my house in a morning.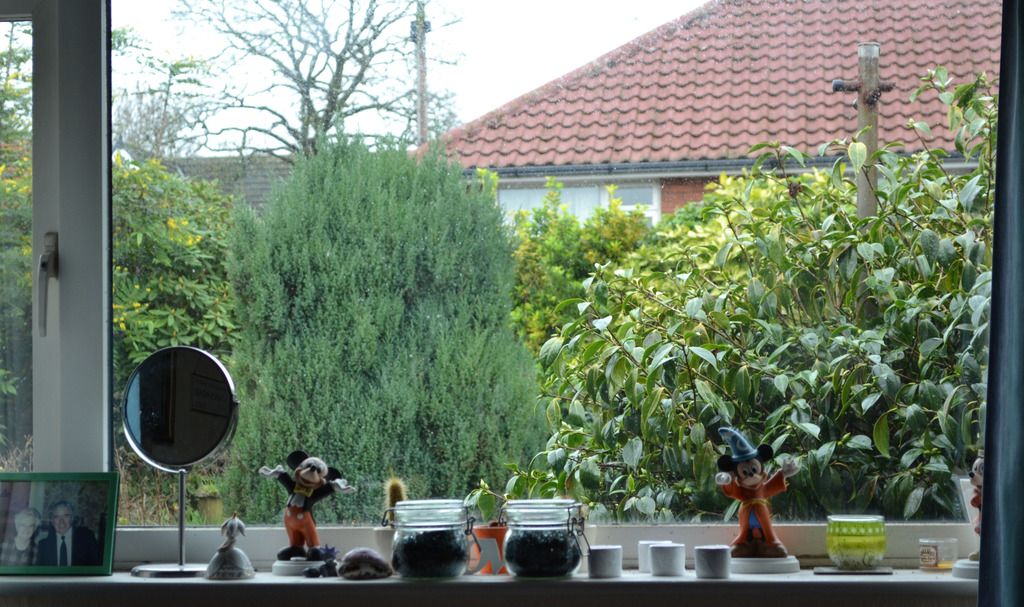 First port of call, the kettle.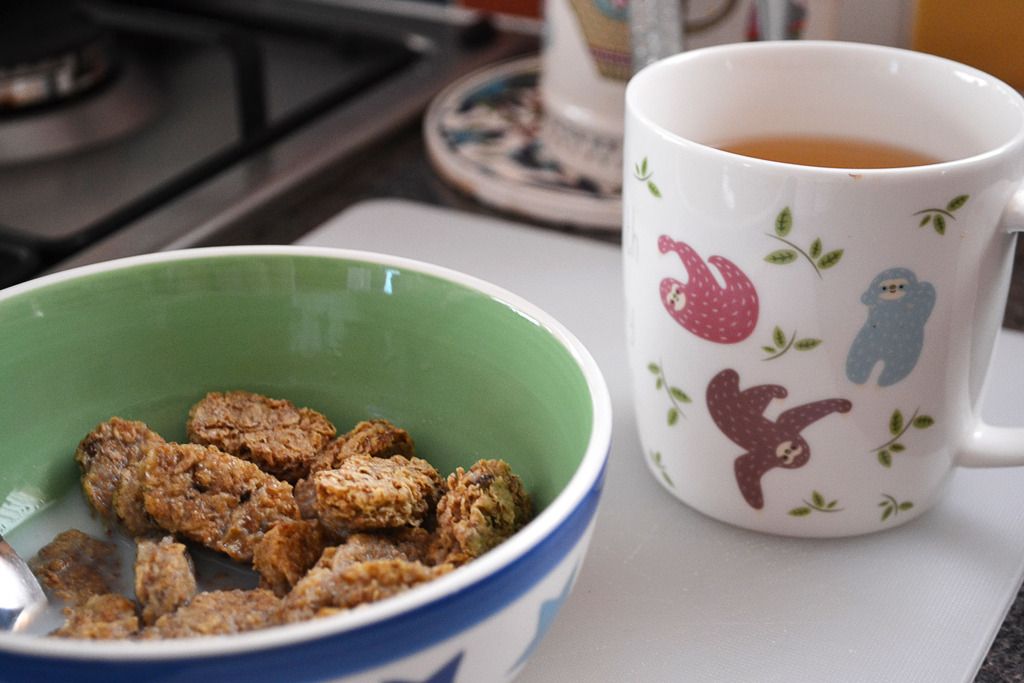 I cannot function in a morning anymore without a cup of my green tea with lemon, it tastes pretty delicious too once you get over the initial "BLEH, WHAT IS THIS?". Green tea is definitely an acquired taste.
Today's breakfast was mini chocolate weetabix, my fave. I tend to alternate breakfasts though, some days I'm feeling toast, others it's poached eggs. Who knows?! As it's December I obviously had to open my advent calendar and ended up ripping one of the doors off in the process. Evidently I needed the chocolate boost that morning.
Whilst in the process of feeding myself, it's time to feed my furry friends.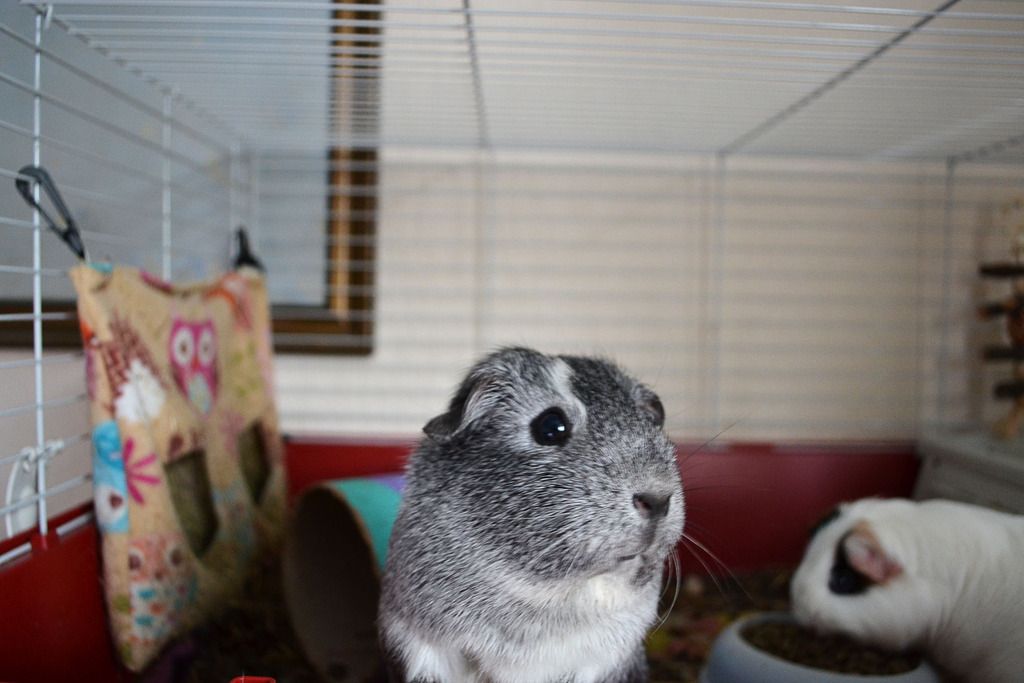 Meet Bubble and Squeak. Bubble is the poser and Squeak is hiding in the back, head stuck in the food as always.
Breakfast time is YouTube time. I spend the majority of my morning replying to blog comments whilst catching up on everyone's Blogmas' and Vlogmas'. There's so many to read and watch this year, it's pretty overwhelming.
Once I'm fed and watered, it's into the shower. You're probably all thinking, "KATHRYN, IT'S DECEMBER, where is the Snow Fairy?!". Well don't worry, I do use that too but I find the 'Comforter' Shower Cream makes me feel really snug. I don't know how, it just does.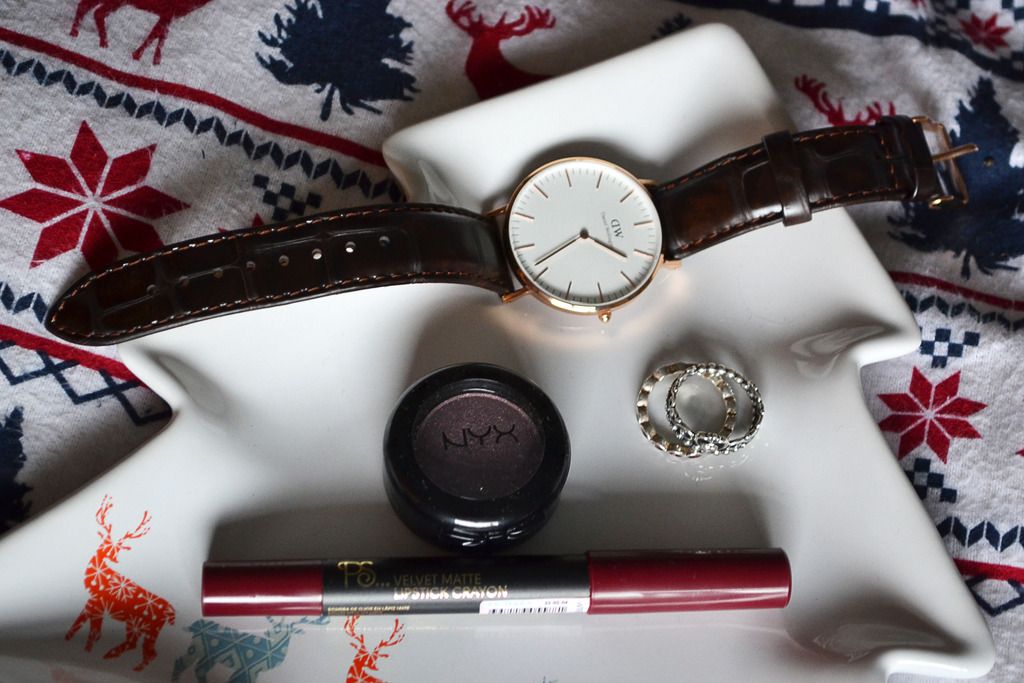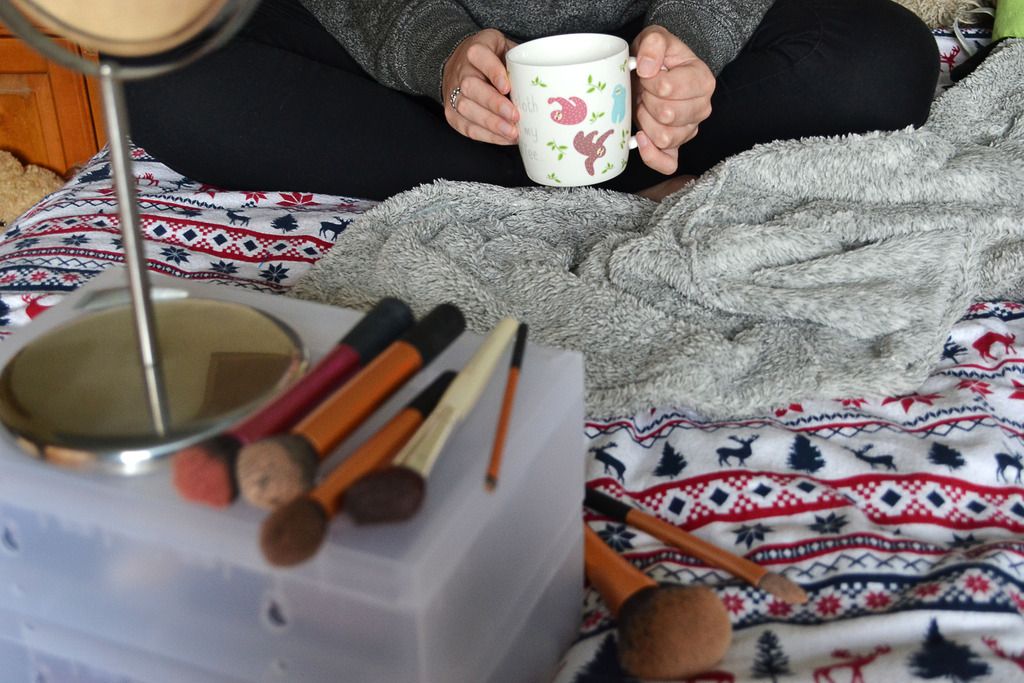 Whilst still procrastinating and watching YouTube, I try to use this time for my make up as that takes a hell of a long time, particularly if I'm having a slow morning.
For today's "extras" if you will, I used my new NYX eyeshadow and Primark lip crayon, so affordable and bloody brilliant quality. As always my jewellery is my Daniel Wellington watch* and the trusty old Pandora rings. I feel naked without them.
You can still get 15% off all Daniel Wellington purchases until the 15th of Jan with the code 'chaptersofkat'! More info here.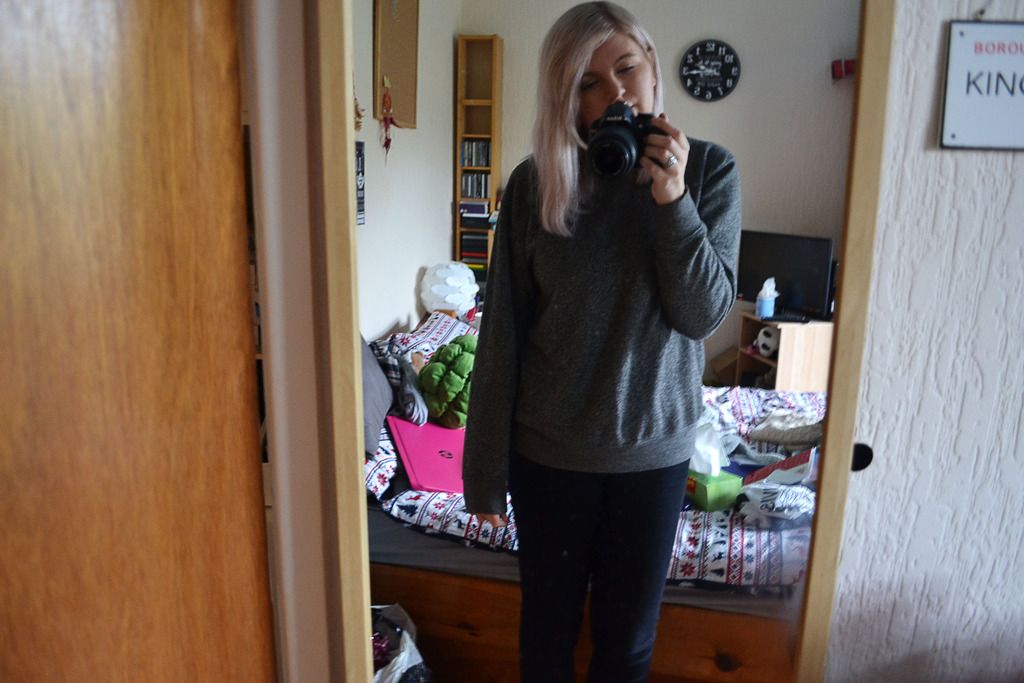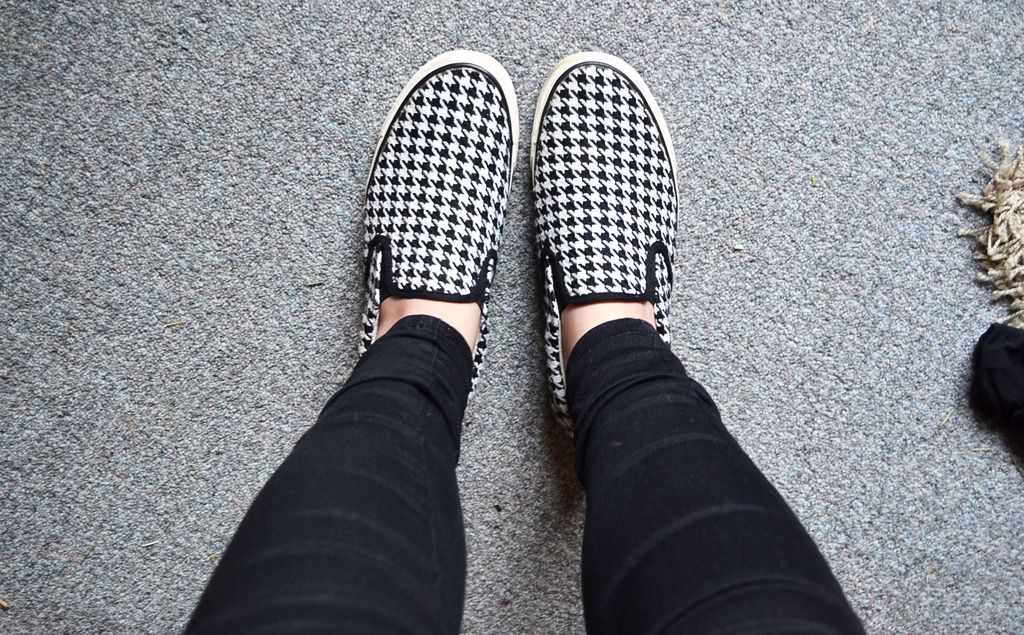 Jumper - Brandy Melville // Jeans - Topshop // Shoes - New Look
Look at me, bringing back the mirror selfies for a blog post. It was the only practical way to show my outfit as I wasn't feeling standing in the freezing cold in just a jumper, no thanks! Apparently I didn't have time to tidy my bed either, oops.
Are you a morning person? I'm definitely not!
bloglovin • twitter • instagram • pinterest
*This post contains gifted items, all opinions are my own.